Description
Set of magnets for Ikea Skadis boards. The set consists of 3 magnets in a single color. Available colors to choose from:
Please provide information in the order notes (visible option during the order placement) about your chosen color. If you are interested in a different color, let us know at nikodem@indystry.cc.
These magnets can hold items such as tweezers, steel rulers, screwdrivers, small saws, calipers, screws, keys, knives, and all other objects attracted by magnets. The neodymium magnet used in the construction provides a strong grip and allows you to hang even large tweezers on it. To hang larger or heavier items, you can use multiple magnets.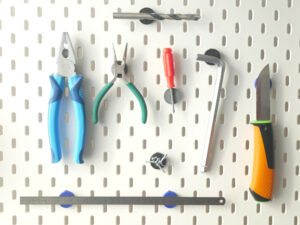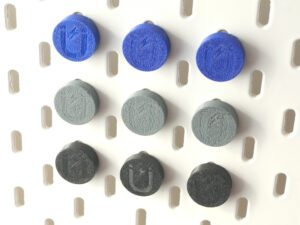 The item for sale is a set of magnets (3 pieces) that can be mounted on the Skadis board. The tools shown in the pictures are not included in the set.