Description
Introducing the perfect solution for all your metal surface painting needs – the cheap and capable powder coating gun! This versatile and affordable tool makes it easy to give your metal surfaces a professional finish without breaking the bank.
Powder coating is an excellent choice for painting metal surfaces for several reasons. First, it provides a durable and long-lasting finish that is resistant to chipping, scratching, and fading. Additionally, powder coating is environmentally friendly, as it does not contain solvents or release volatile organic compounds (VOCs) into the atmosphere.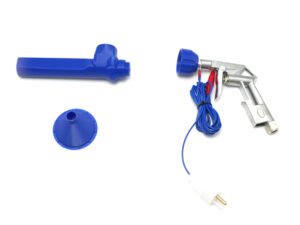 You can enjoy all the benefits of powder coating without having to invest in expensive equipment. This easy-to-use gun is perfect for DIY enthusiasts and professionals alike, and can be used on a wide variety of metal surfaces. I personally (Nikodem Bartnik) am successfully using this gun to paint steel plates kit for IndyMill that you can buy on this website.
Set up is super easy. Simply fill the hopper with your chosen powder coating color, connect your compressor and adjust the spray settings, that's it, you can start painting! You will also need an oven to bake your parts after painting. Even old household ovens will do the job and that's what I am using. You can also buy one of these cheap ovens online that some people are using to solder PCBs and it will be totally fine for small parts. Depending on the powder that you are using you should bake the parts for 10-20 minutes at 180°C. I found that it also helps a lot to prebake the parts and start painting when it is hot so that the powder sticks better to the part.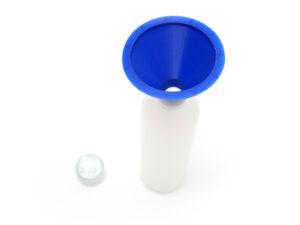 If you are going to paint with multiple colors or even with single color but at higher volumes I highly recommend to get additional containers for the paint as one is not enough and it's just easier to use with more of them.
What's in the box:
Powder coating gun
Plastic container for powder 250ml
Small funnel to load the powder
Instruction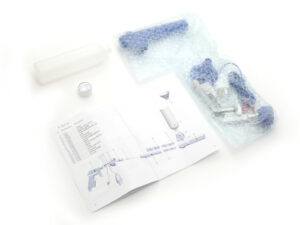 The product is not manufactured by Indystry, it is made in Lithuania.