The whole world heard about toroidal propellers when MIT published its studies (February 2023). While some similar concepts were developed earlier and they were not the only ones working on this problem they definitely got plenty of attention. People on YouTube have been testing it in various scenarios ranging from drones to PC fans. This post tries to present a different attempt and hopefully will be developed in the future to show some of the experiments performed by Nikodem Bartnik on the topic of toroidal propellers.
The idea for an experiment was first born when the concept of toroidal EDF happened to stumble across my mind. The results of the tests can be found below:
An important question should be asked, does it make any sense to make a toroidal EDF? I don't think so. Because of how an EDF works it will not benefit a lot from a toroidal propeller. Nonetheless, I wanted to try, experiment and measure some data in order to see it on my own.
Check out my products and support my work!
The results of the fan performance regarding thrust and max wind speed can be observed on the plots below.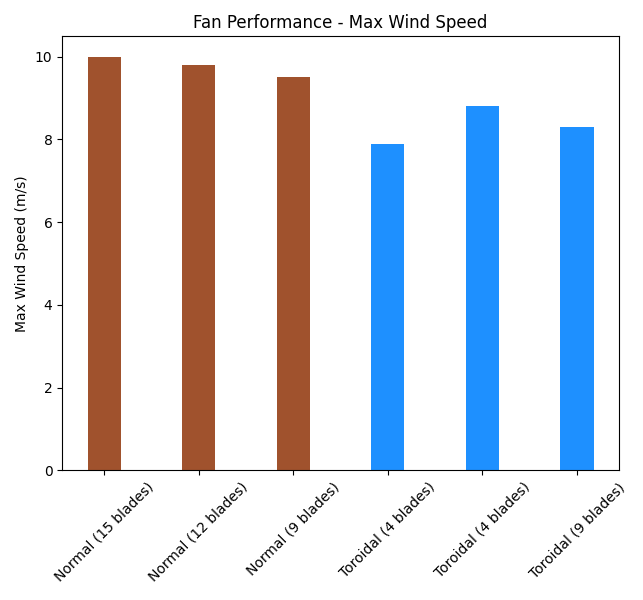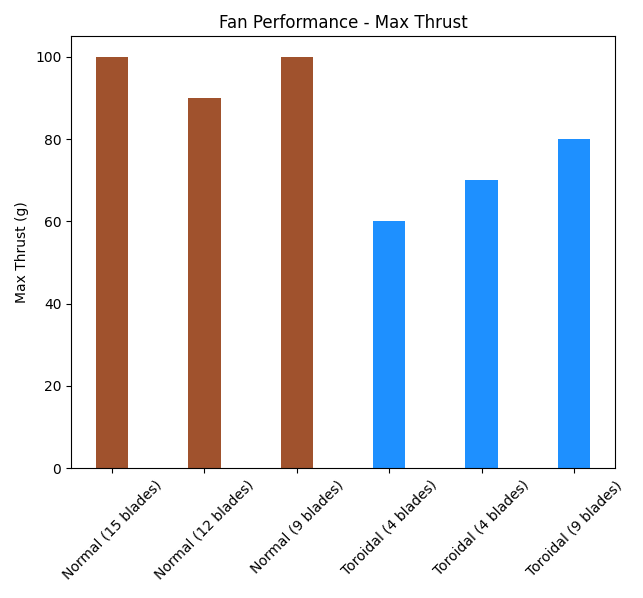 All the files used to print this EDF with different versions of the propeller can be found here:
https://www.thingiverse.com/thing:6111321
Parts list
The parts list for this project is rather short as you only need a motor, ESC, and an RC remote. The rest of the parts are 3D printed.
if you want to perform some experiments like I did a thrust stand might be useful. I build one 5 years ago, here you can find detailed instructions on how to do it:
https://www.instructables.com/Brushless-Motor-Thrust-Stand/
This post is a work in progress and will be developed in the future. I am working on converting a $15 cooling fan to a toroidal one and will share the results of this experiment here.