Description
I run out of perfectly painted plates I only have some plates that are not perfectly painted (scratches, lack of paint in some places, or other defects) but mechanically those parts are perfect and I am also tapping them. If you don't mind paint imperfection and want to get such a kit you can place an order. Parts are discounted by $30. Here you have some example pictures of how such plates may look like: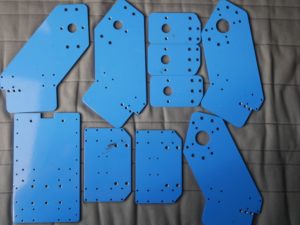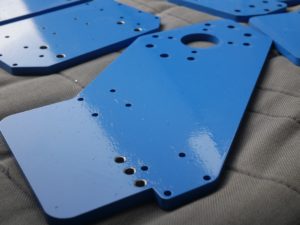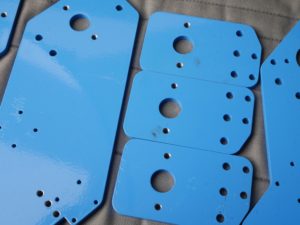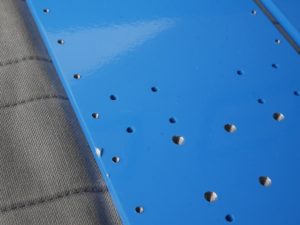 If you have any questions let me know here: nikodem@indystrty.cc. If you are interested in a perfectly painted kit also let me know, if there will be more people interested I will organize more of them!
If you are here you probably already know what IndyMill is! If not check out this video:
The steel plates kit is composed of 11 custom-cut steel plates.  Z-axis rail supports are 8mm thick and everything else is 6mm thick. All parts are powder coated with RAL5019 and tapped.
I decided to tap those parts on my own even though it takes a lot of time. It's quite easy to break the tap and destroy the plate that way (broken taps are really hard to remove).  That way you also get ready to assemble kit that you can easily use to build your IndyMill!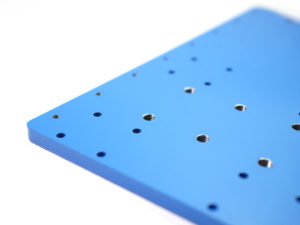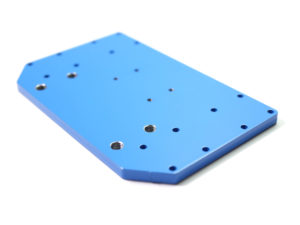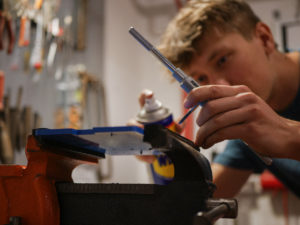 As for now shipping to Australia and some other countries is not available because of the virus. For shipping outside of Europe and USA send me an email: nikodem@indystry.cc